< BACK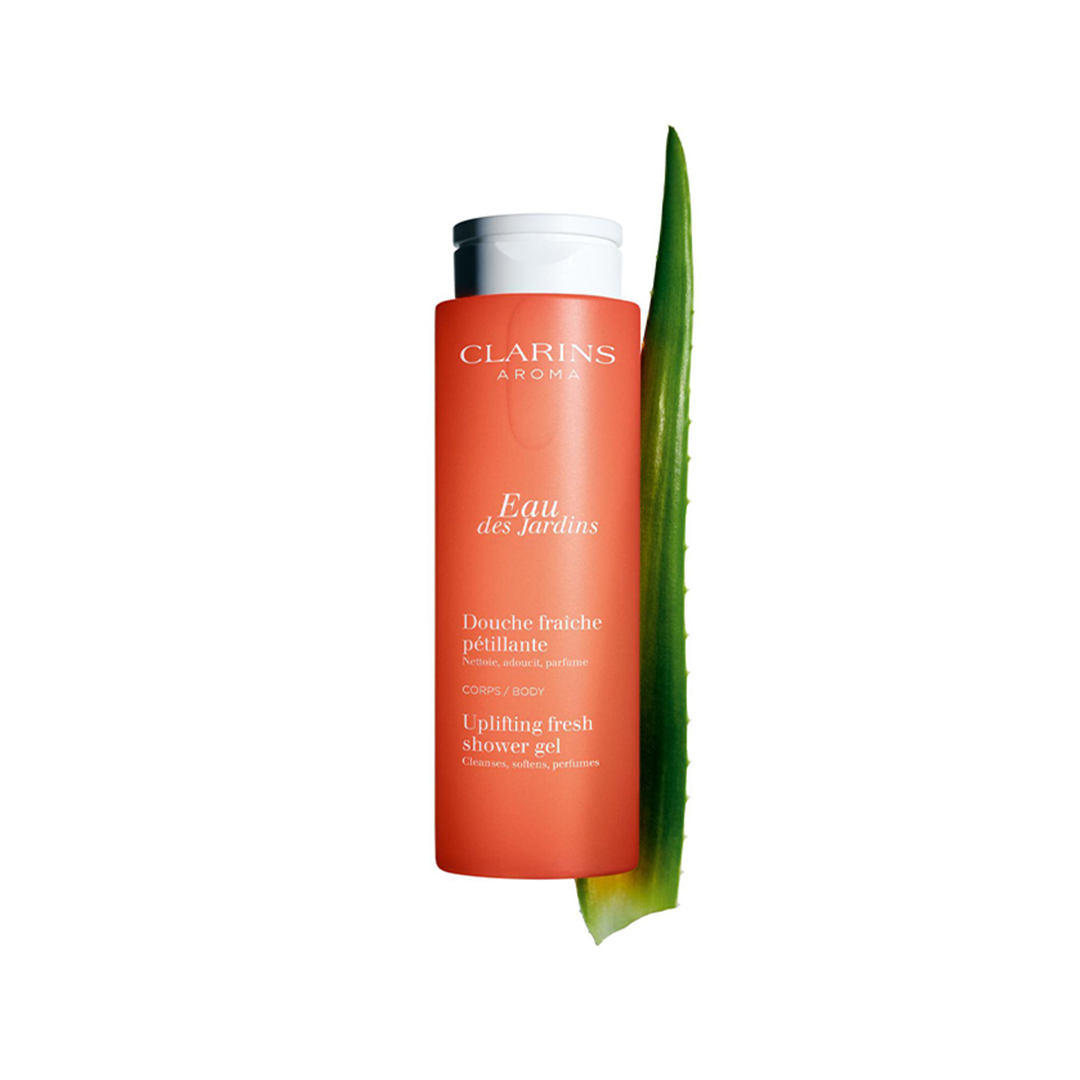 SKU 267941
Clarins Eau des Jardins Bath & Shower Gel
Sale price
$34.38
Regular price
Mood-boosting body wash, with aromatic essential oils, that cleanses, softens and scents.

Uplifting gel body wash that leaves every inch of skin soft, clean, and beautifully conditioned. Promotes feelings of well-being with mood-boosting, aromatic essential oils of Grapefruit and Sweet Orange. Sensorial gel formula—with hydrating Organic Aloe extract, Glycerine, and gently cleansing Organic Soapwort extract—water-activates into a fine, lightweight foam that rinses easily, leaving skin refreshed, smooth, and delicately perfumed with a sparkling, fruity-citrus scent. Silky lather is gentle enough for the most sensitive skin.
Skin type: Combination, Dry, Normal, Oily
Texture: Gel
Use: Apply to moist skin in shower.