< BACK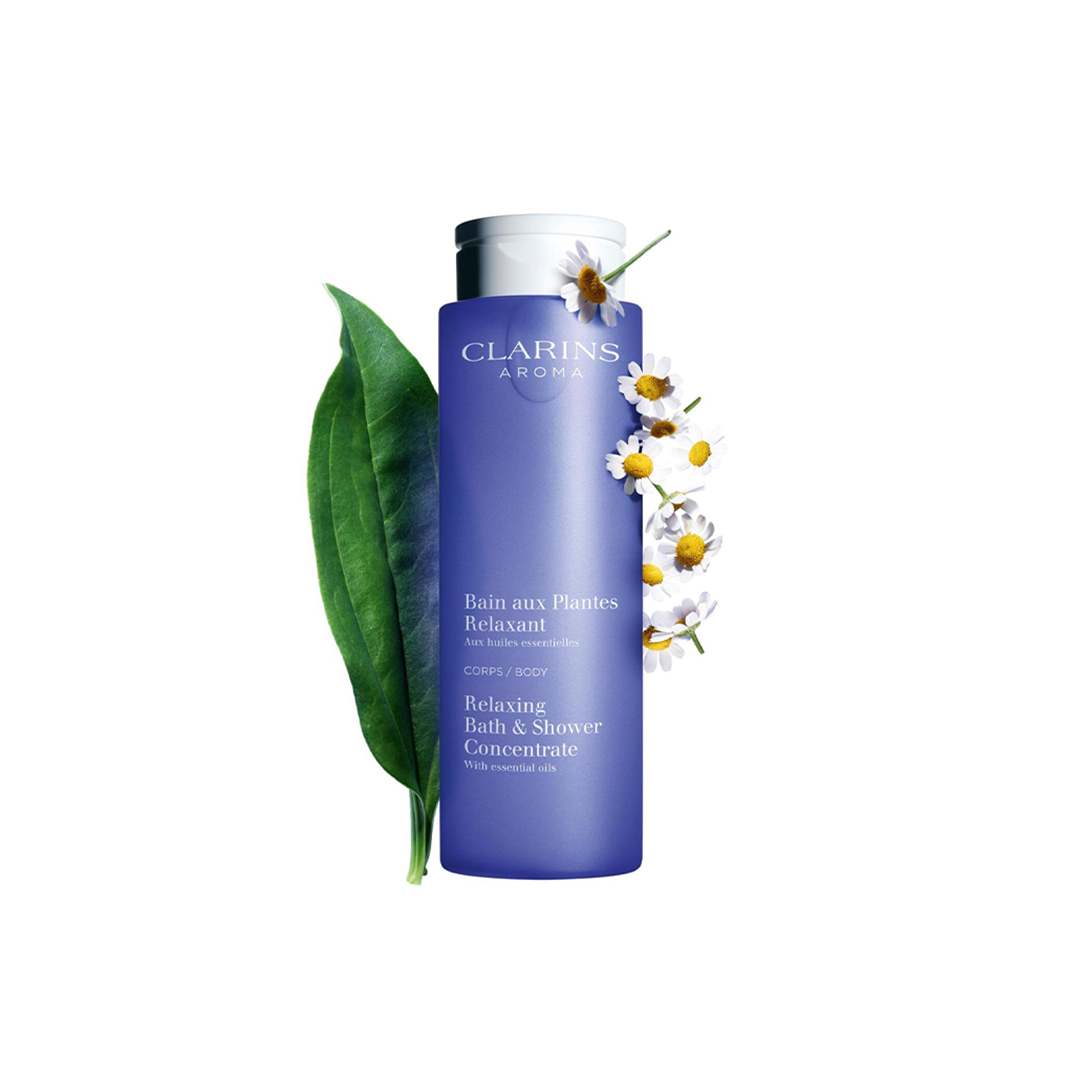 SKU 267945
Clarins Relax Bath & Shower Concentrate
Sale price
$40.45
Regular price
Tension-melting body wash, with aromatic essential oils, that cleanses, softens, and relaxes.

Tension-melting gel body wash that leaves every inch of skin soft, clean, and beautifully conditioned. Soothes the senses with the new, stress-relieving scent of Lavender and Orange Flower—plus the comforting aromatic essential oils of Basil, Bitter Orange, Organic Geranium, Organic Camomile, and Organic Elderberry extract. Sensorial gel formula water-activates into a fine, lightweight foam that rinses easily—leaving skin soft, smooth, and lightly perfumed with a refreshing, woody-floral scent. Silky lather is gentle enough for the most sensitive skin.
Skin type: Normal, Oily, Combination, Dry
Use: Apply to moist skin in shower or bath.