< BACK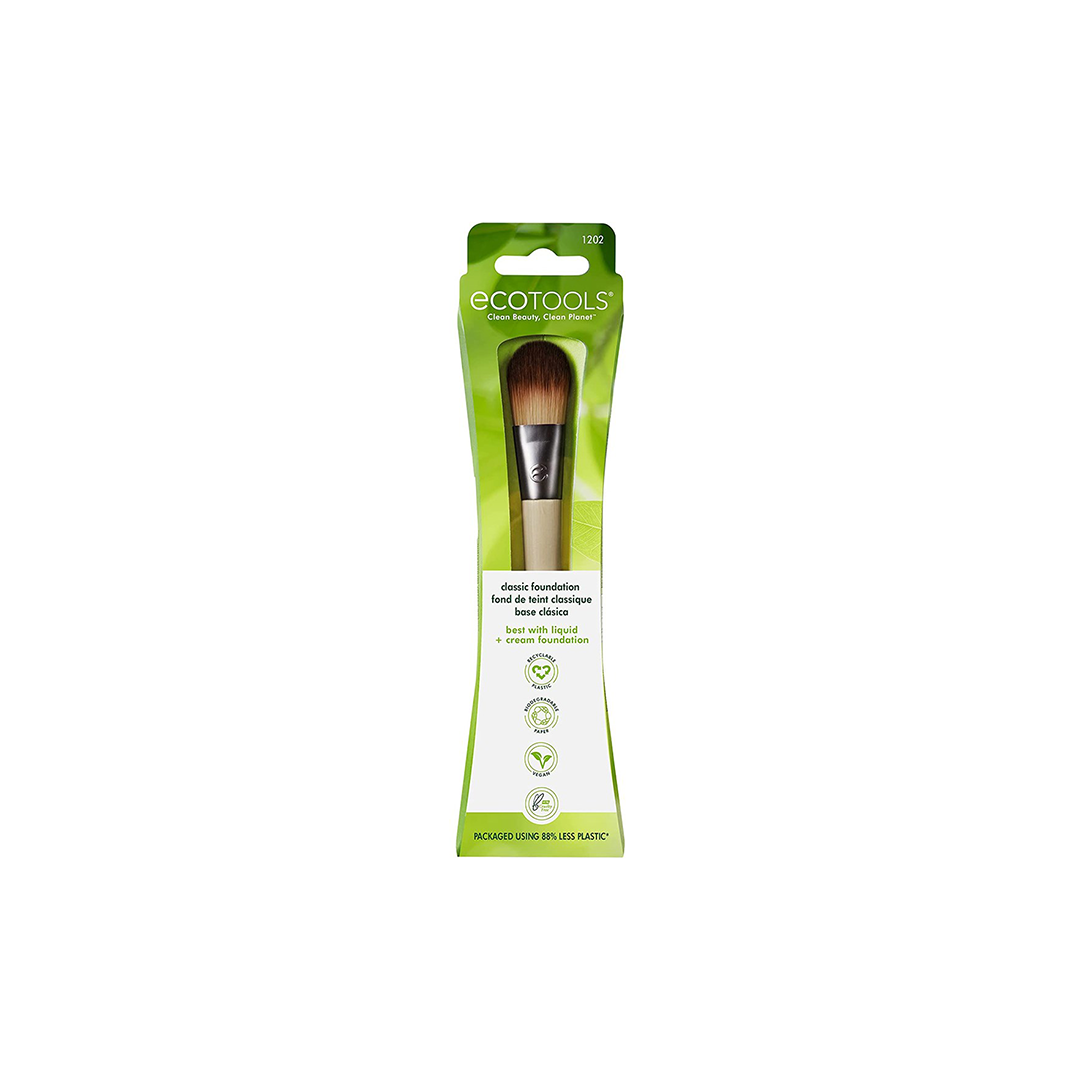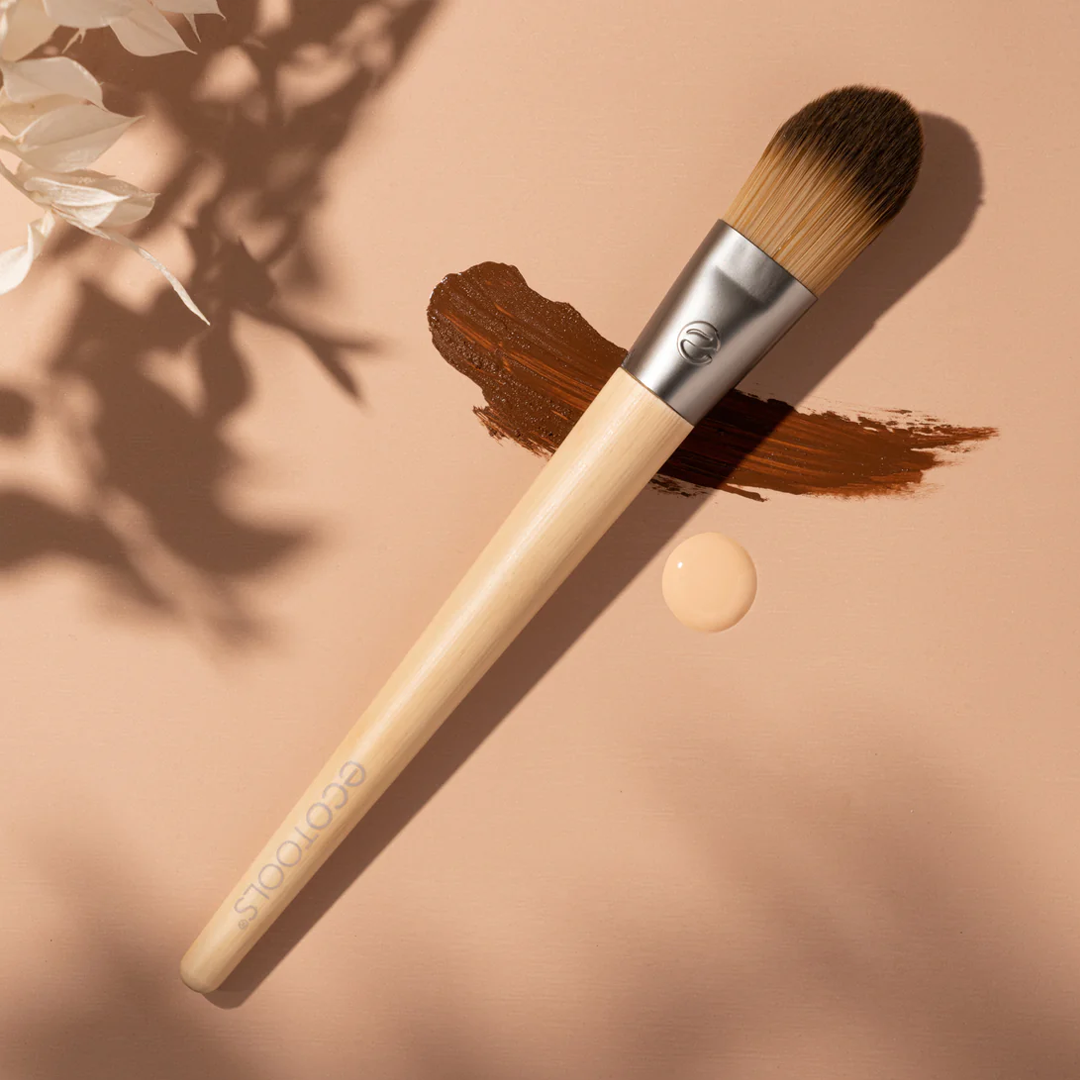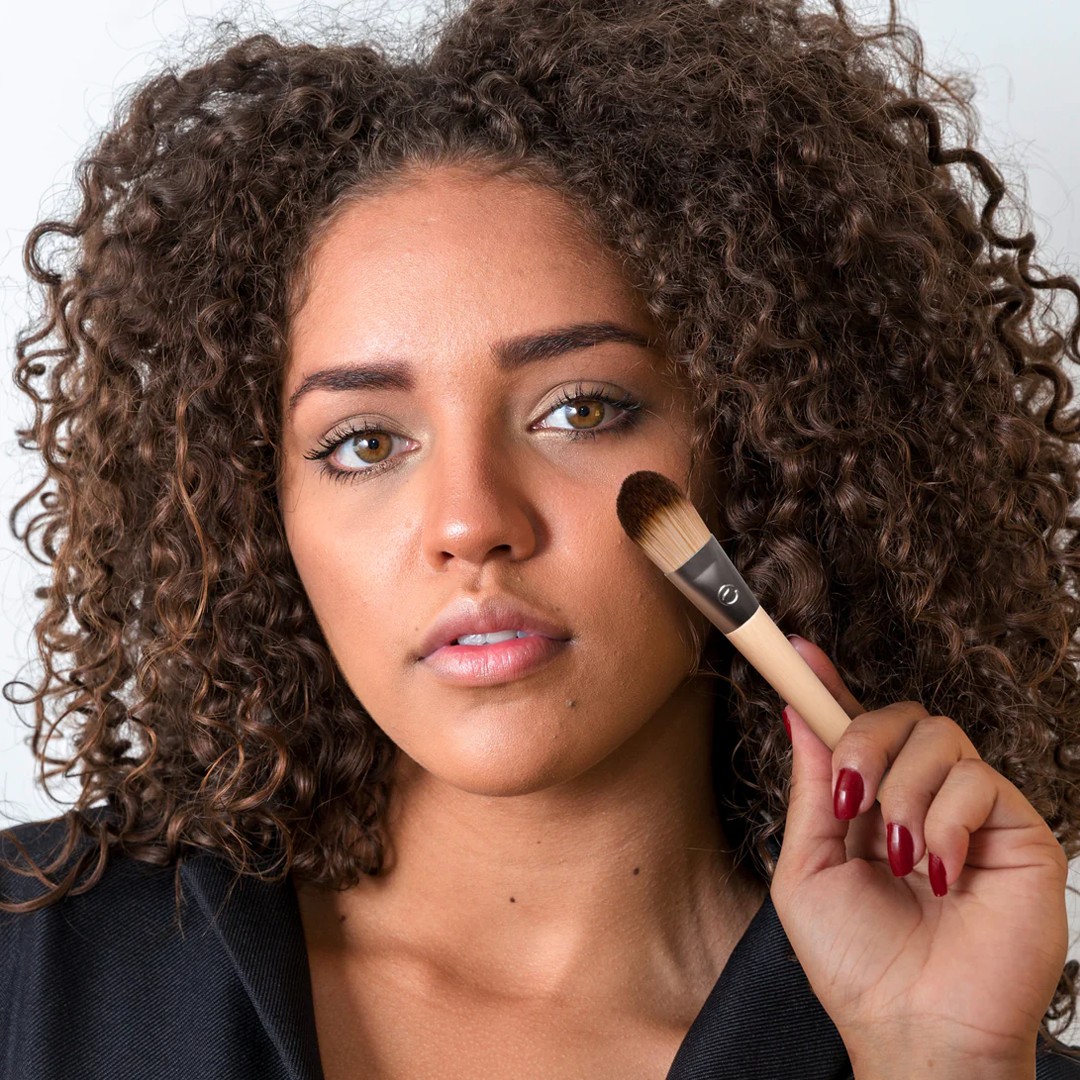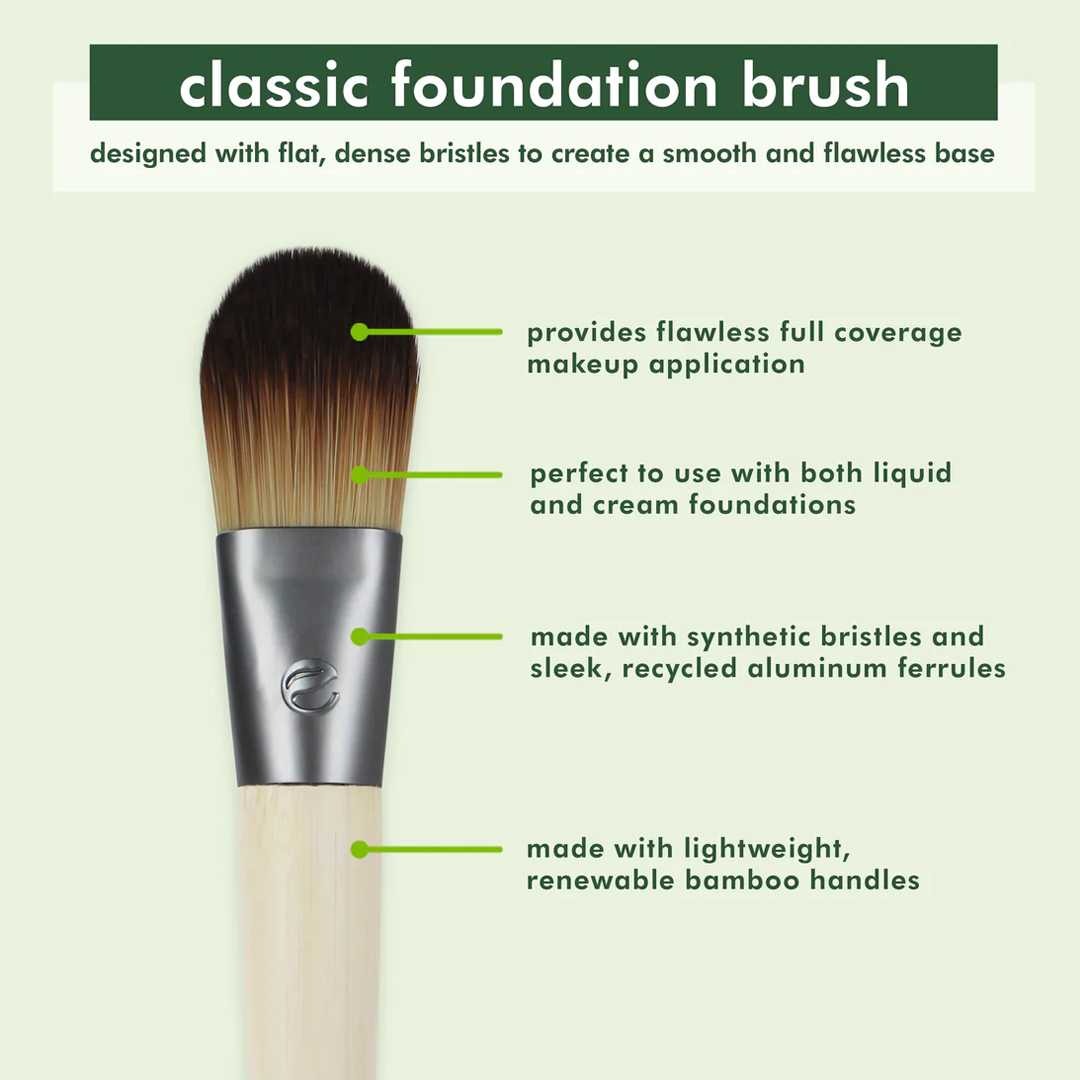 SKU 261857
Ecotools Classic Flat Foundation Brush
Sale price
$6.70
Regular price
The Classic Foundation brush is designed with flat, dense bristles to apply liquid and cream color for a smooth and flawless base.
Dab flat side of the brush in the foundation. Apply color starting in the middle of the face, working outward towards the hairline. Use long and short strokes to cover the entire face and eliminate any streaks.
instructions
Interested in extending the life of your brushes? Here's how we clean our brushes:
1. If it's a brush you use daily, we recommend washing it weekly using our EcoTools? Brush Shampoo and warm water.
2. Lather the bristles with our EcoTools? Brush Shampoo and rinse under water until the water runs clear.
3. Try not to fully submerge the base of the bristles in water or your cruelty-free bristles may detach from the form.
4. After rinsing, smooth brush head back into original form and lay flat to dry.
5. Let dry overnight and wake up to a refreshed brush for your morning makeup routine!
Ecotools Classic Flat Foundation Brush
Sale price
$6.70
Regular price