< BACK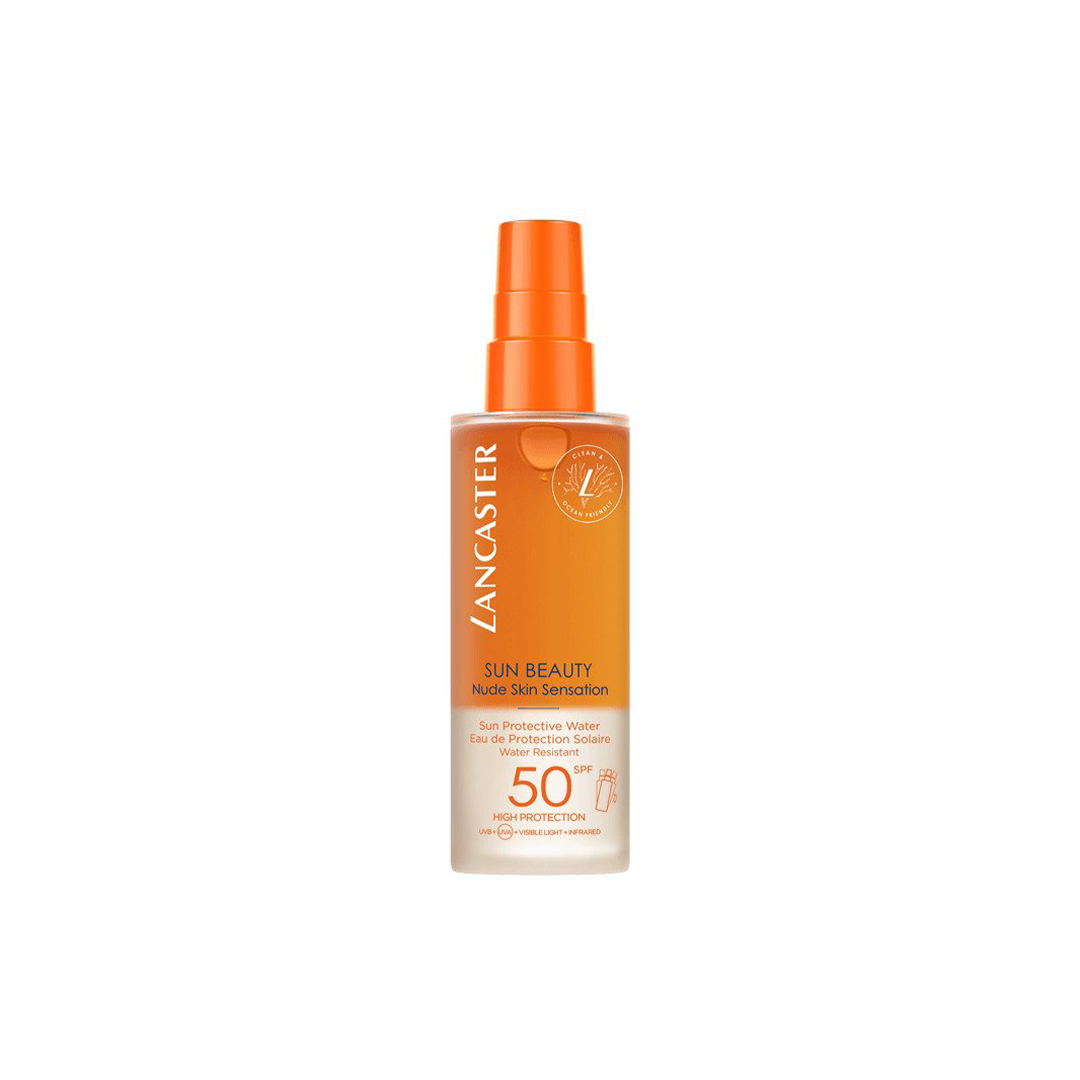 SKU 262618
Lancaster Sun Beauty Body Water SPF50
Sale price
$50.30
Regular price
Our new ultra-lightweight and invisible face protection ally for a nude skin sensation is our Sun Protective Fluid SPF30. Beyond targeting 100% of sun spectrum*, our clean and ocean friendly, highly sensorial sunscreen now also helps repair skin from sun induced damage.
Our on-the-go sun protection provides a healthy-looking golden tan in twice less time of sun exposure and leaves your skin with a dry touch finish.
Melting quickly into skin and turning perfectly invisible, our non-greasy non-sticky sensorial fluid dries to a flawless, dry touch finish that lasting fly hydrates your face.
Compatible with make-up and applicable on wet skin, it helps you remain protected everywhere, at anytime.