< BACK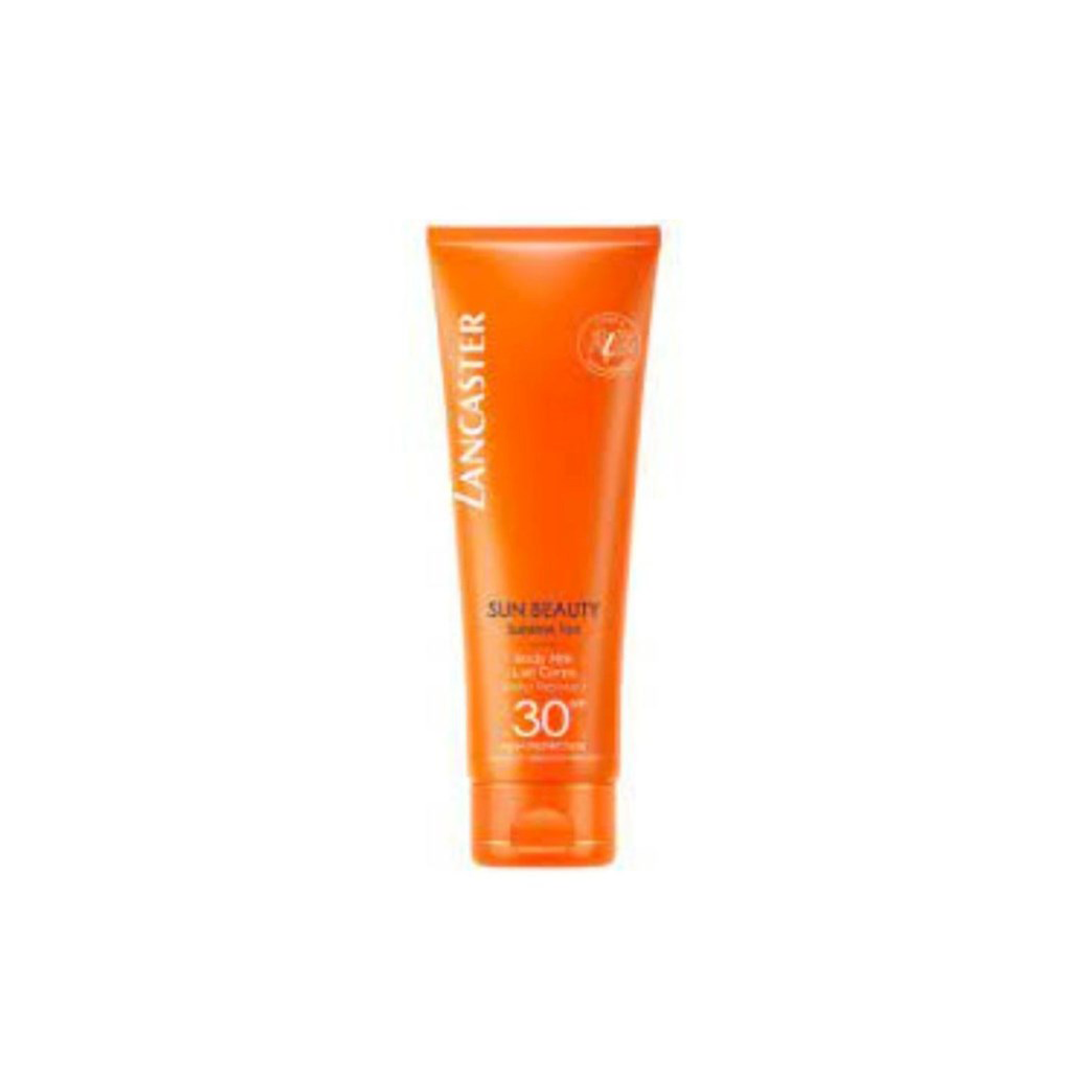 SKU 267836
Lancaster Sun Beauty Sublime Tan Body Milk SPF30
Sale price
$66.00
Regular price
Lancaster Sun Beauty Sublime Tan Body Milk SPF30 250ml provides maximum protection through an easy and convenient application. On one side, this sunscreen contains a Full Light Technology that shields the skin from not only UVA and UVB but also Infrared, Visible Light, and Blue Light. Even more, the Sun Beauty Sublime Tan Body Milk equally focuses on boosting the skin's repairing process.
In fact, the presence of a Sun Repair System helps the skin to recover from sun damage and reinforces its photo-aging resistance, as well. Last but not least, the Tan Activator Complex stimulates melanin production for a sublime tan.
All of these benefits are provided by an ultra-light formula that melts instantly into the skin. Besides the instant feeling of comfort, this innovative texture also ensures an invisible and non-greasy finish with a dry touch.